What Makes Eco-friendly Organic Jewelry?
Recycled Metals

All of the sterling silver and gold used to enhance our wood rings is 100% recycled. All of our metal scrap is also recycled. The mining of precious metals and stones creates irreparable pollution, destroying ecosystems, affecting local communities and creating conflict. We are committed to using recycled metals for the well being of the planet and people. 


Sustainable Woods

We are committed to using the most sustainable practices for harvesting our woods, going above and beyond the industry standard practice. Our woods are harvested in very small quantities, with very minimal impact to the surrounding ecosystem. When we source our wood otherwise we are committed to using species that are not endangered and that are FSC Certified. 

Ethical Gemstones

We are committed to using gemstones that are ethically extracted, causing minimal harm to the environment and communities. We only use gemstones that are heirlooms or certified conflict-free. We also offer lab-grown diamonds and gemstones as an alternative to mined gemstones. Many of the stones we use in our designs we collect ourselves.
Incorporate Your Own Meaningful Materials
We love using the unique materials provided by our customers to create a piece that is meaningful. Consider providing a piece of wood from a special place or a family heirloom. Beyond wood, we can incorporate other materials into your ring. We have incorporated a wide range of unique materials: airplane parts, to bike chains, to bed posts, baseball bats, concrete, stone from a building foundation, mud, and bone.
Customize Your Ring
Unique Materials
Coyol Seeds

Naturaleza Organic Jewelry pioneered the use of coyol seeds in fine jewelry. The interior of the seed provides a rich black material that is often mistaken for ebony. It is extremely durable. Coyol seeds grow in abundance, making this a very sustainable renewable material. We collect all of our coyol seeds from our favorite spot on the Island of Ometepe in Nicaragua. 

Bourbon Barrel

We are located in the heart of Bourbon Country in Louisville, Kentucky. Our Bourbon Barrel Wood Rings and accessories feature reclaimed bourbon barrels from local distilleries. The rich amber color is familiar to any bourbon lover, and makes a very meaningful choice for anyone with a love for whiskey or a connection to Kentucky. 

Stone, Sand, Bone

Our designs feature beautiful inlaid materials including stone, sand and bone. Our favorite stones to inlay are lapiz lazuli, turquoise, jadeite and red jasper. Many of them we collect ourselves. Titanium sand from the shores of the Laguna de Apoyo in Nicaragua creates a unique and shiny inlay that is also magnetically charged.
Choose from a variety of woods that are sustainably sourced. Other woods are available upon request, we will work with anything!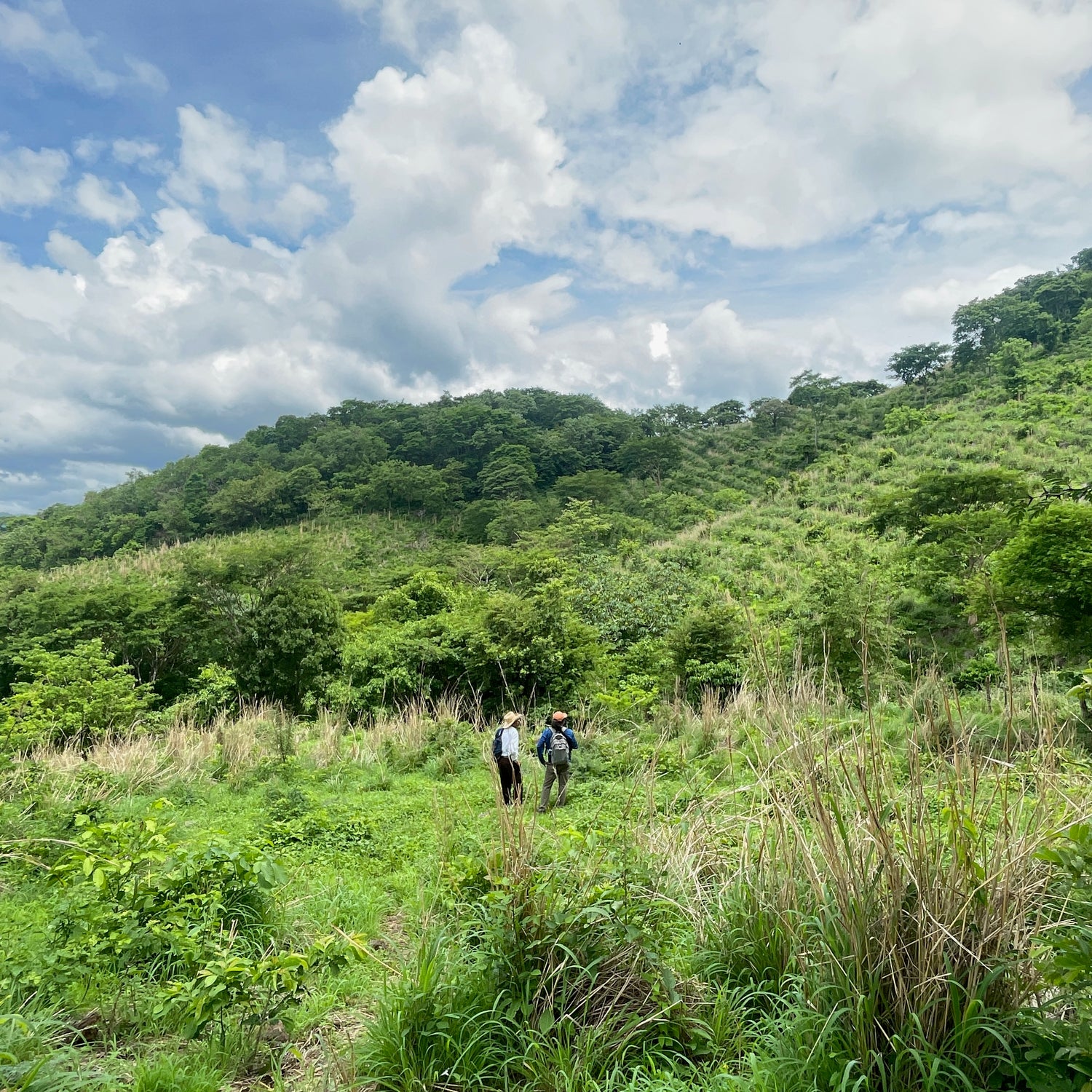 Reforestation and Renewal
Naturaleza Organic Jewelry was born in Nicaragua from Marlon's love of his family homeplace. As part of our commitment to sustainability we are transforming cattle pasture into forest. Each year we plant thousands of trees in San Lorenzo, Nicaragua, to create a refuge for wildlife, birds and pollinators. The hardwood trees are a renewable resource for the future, and most importantly carbon capturing lungs to combat climate change.
Learn More